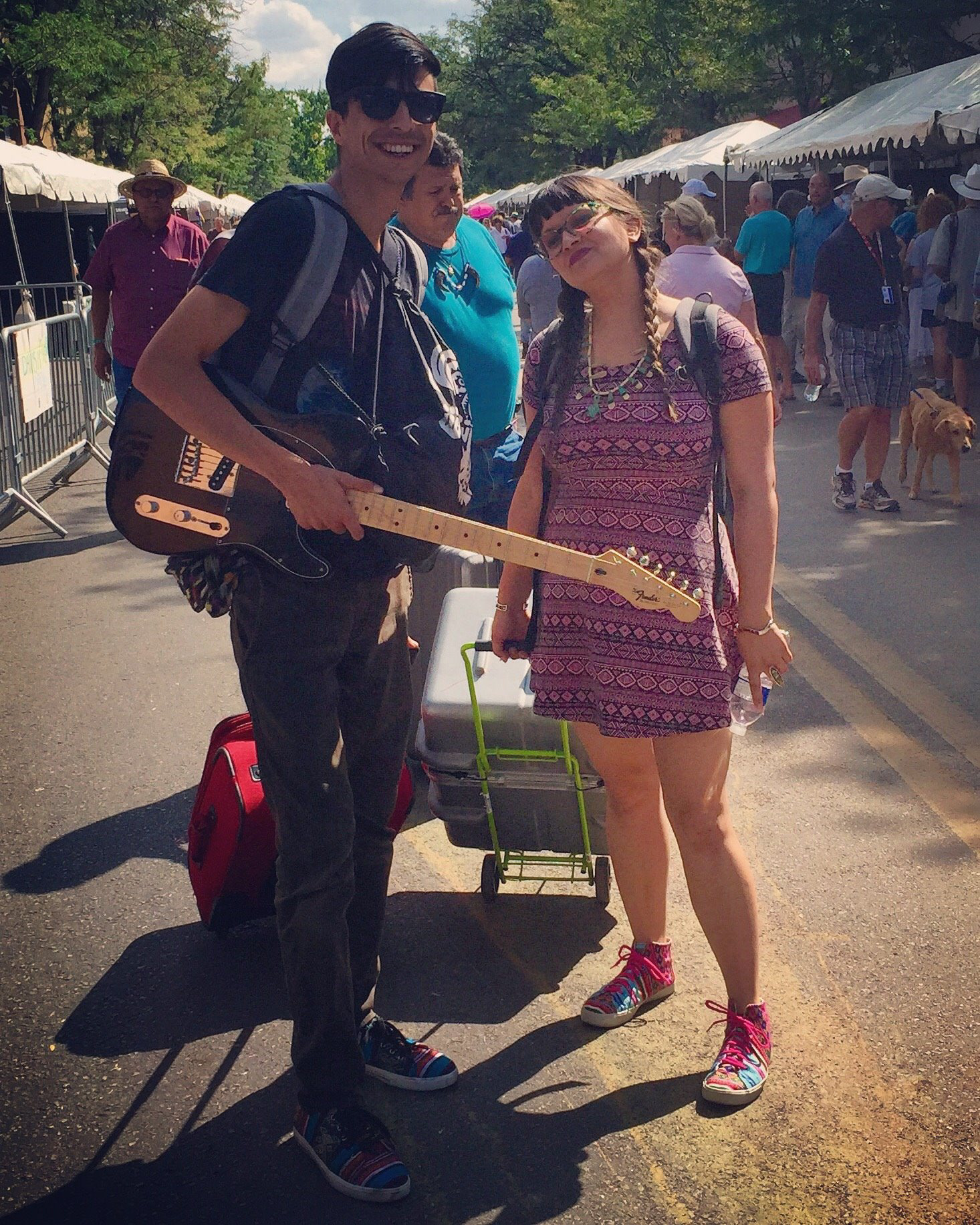 August 24th in Dallas, TX
August 24, 2017
Doors at 7p, Show at 8p
1719 W 10th St
Dallas, Texas, TX 75208
West 10th at West Jefferson, Oak Cliff
$10, no one turned away for lack of funds
LIVE PERFORMANCEPERFORMANCE - AWASISHKODE (BEYOND THE FIRE)
Multi-media artist Eve LaFountain and her collaborator, musician Jon Almaraz, do live performances that expand on Waabanishimo (She Dances Till Daylight), a project that explores ways that film can capture movement, light, and spirits. LaFountain runs multiple 35mm slide and small format motion picture film projectors accompanied by live sound made by Almaraz. The light from the projectors is interrupted with various materials to explode the images beyond the screen. The sound begins with guitar and goes through many modes of analog and digital manipulation. The ephemeral events, entitled Awasishkode (Beyond the Fire), highlight the performative power of projection and sound. LaFountain and Almaraz invoke the spirit of magic lantern shows and the silent film era, when musicians would play live music to films in the theater, for a new century through visual and musical improvisation.

Cut Shutters / AWASISHKODE (BEYOND THE FIRE) (LA) / Locations
Doors at 7, show at 8p (for realz). Tacos across the street. BYOB. Bring cash for merch!

EVENTS IN HOUSTON POSTPONED UNTIL FURTHER NOTICE
August 26th and 27th in Houston, TX
LIVE PERFORMANCE AND SCREENING
Los Angeles-based artist Eve-Lauryn Little Shell LaFountain will be here to present Awasishkode (Beyond the Fire), a live multimedia performance with collaborating musician Jon Almaraz. Informed by LaFountain's Native American heritage, this work explores movement, light, and spirits through the use of multiple slide and small format film projectors, various light-interrupting materials, and a live, experimental guitar score. The performance will be followed by a screening of a selection of her short film and video works.



Members of the Echo Park Film Center Co-op in Los Angeles were commissioned to create new, experimental works exploring their relationships to the city. Join EPFC member and instructor Eve LaFountain for a special screening of these L.A. shorts by their programmers, projectionists, educators, and youth program alumni–who come from all walks of life and employ a variety of creative approaches. This program was funded by the Mike Kelley Foundation for the Arts Artist Project Grant.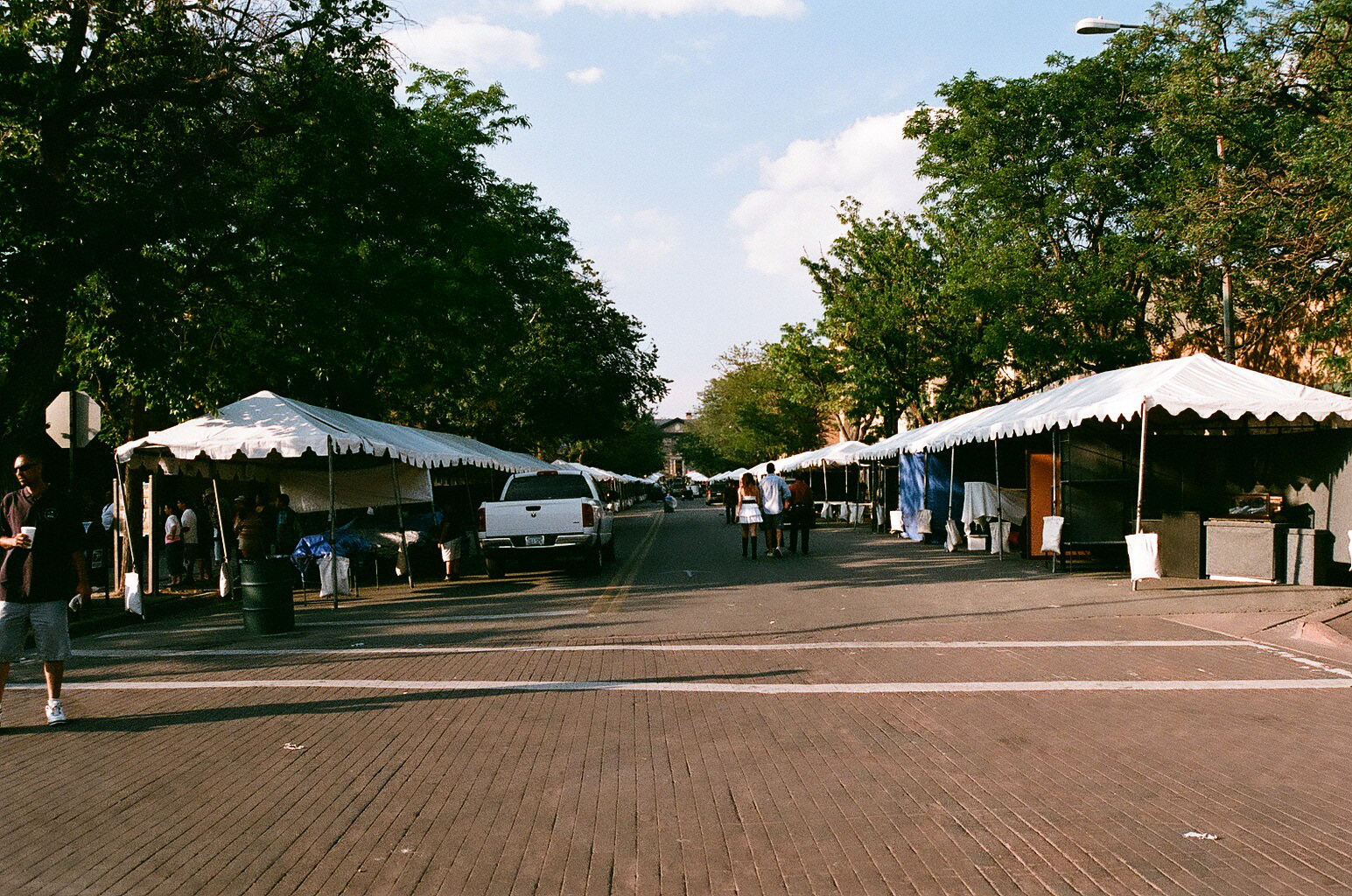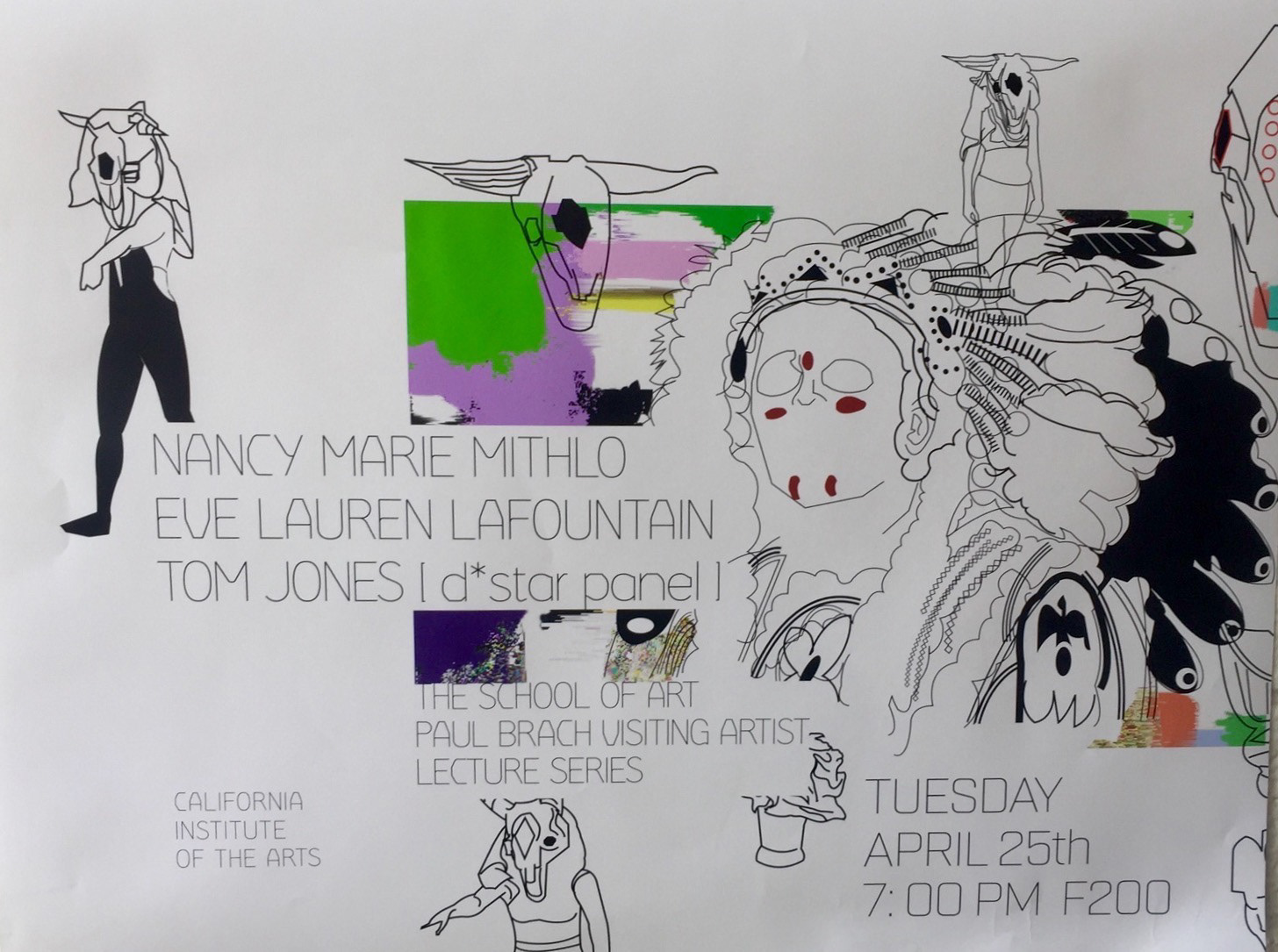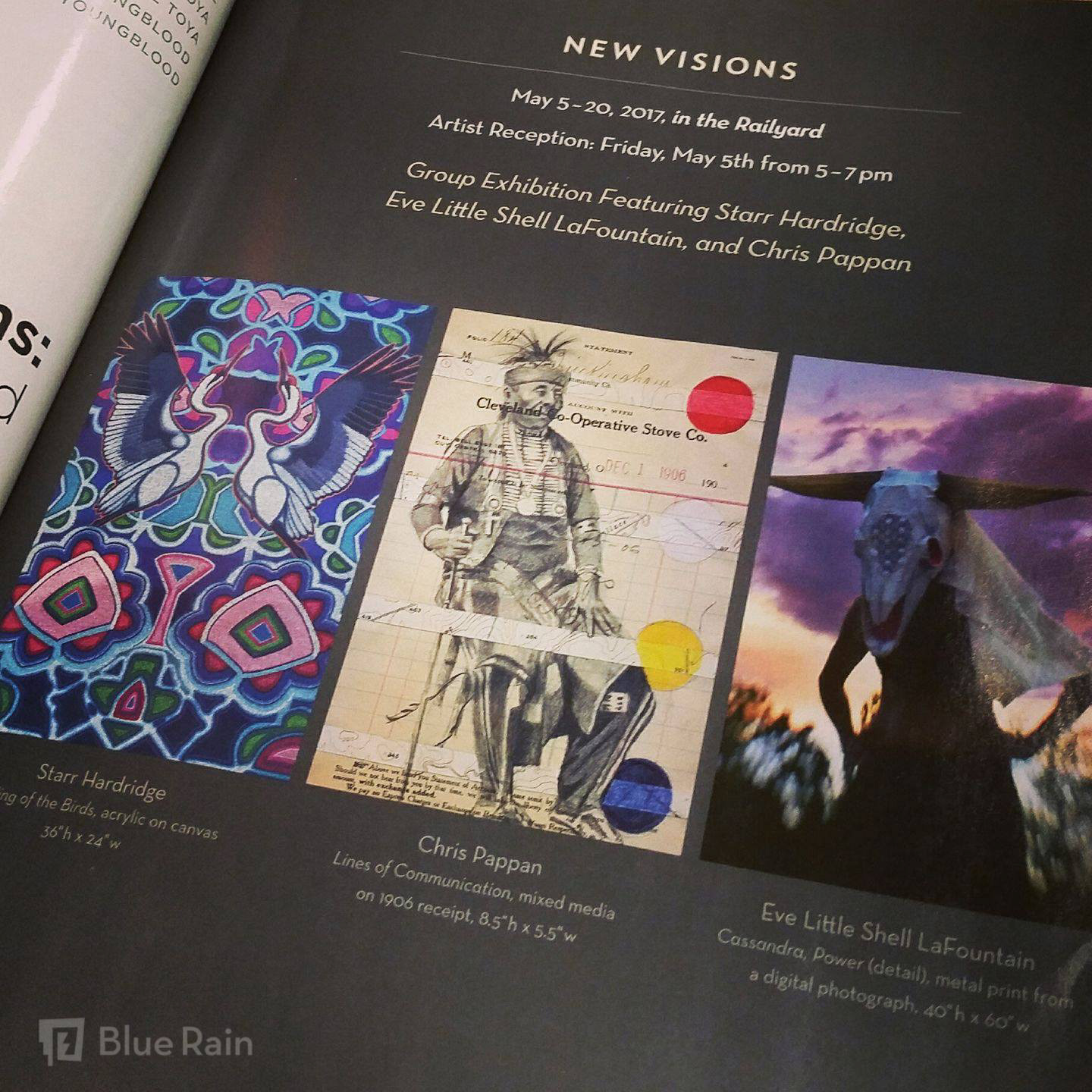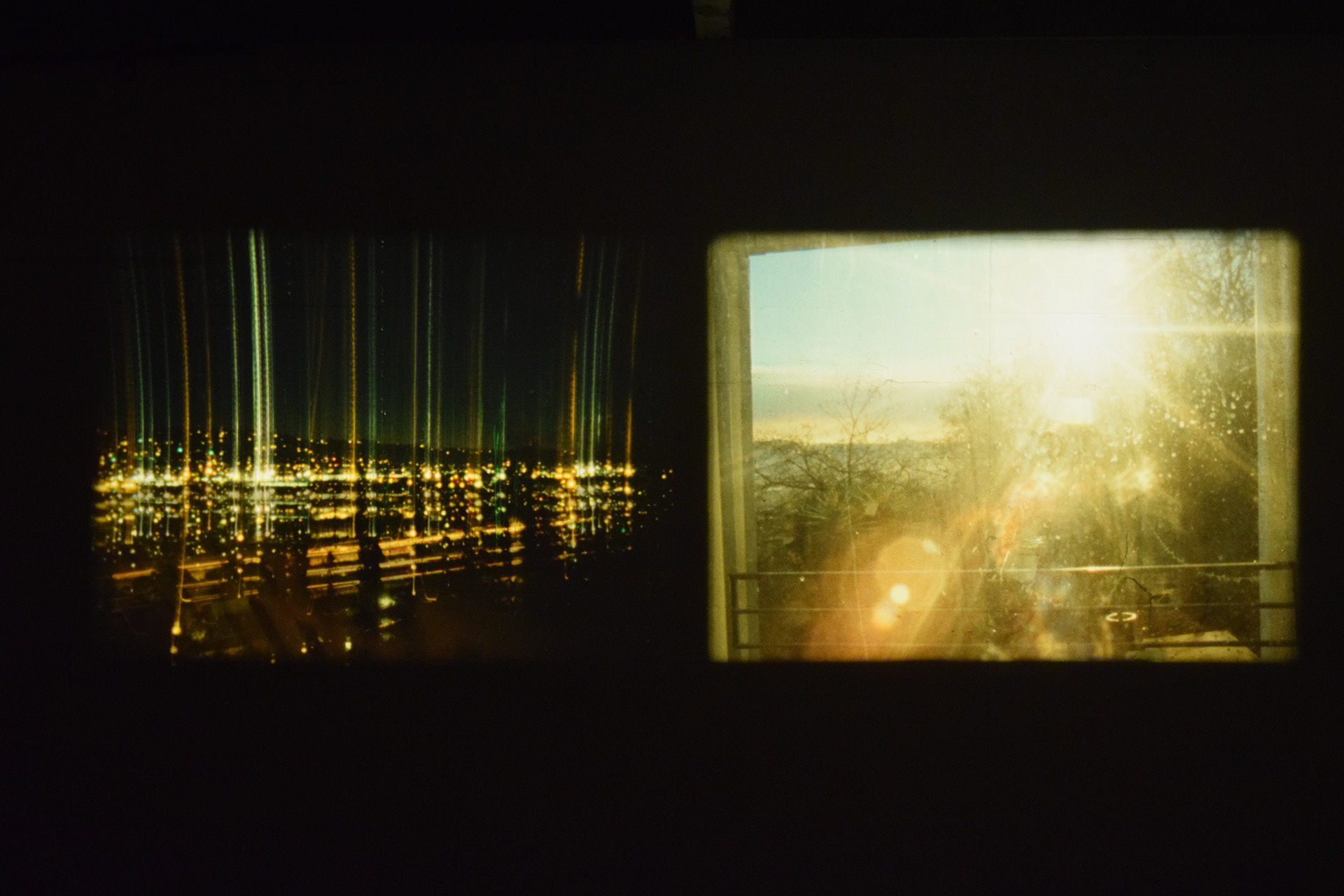 August 19th and 20th in Santa Fe, New Mexico
Booth 710-LIN E
I'll be showing at the Santa Fe Indian Market, like I've done every year of my life. Come see new photography work and say hello if you're in town. I'll be in the same booth I've always been in, on Lincoln Ave on the plaza, facing the plaza, across from the Plaza Restaurant. 
June 3 at 3:30 pm in Winnipeg, Manitoba, Canada
From Sea to See dir. Eve-Lauryn LaFountain
2015 | US | 8.5 | super 8mm on video | Canadian premiere
A short super 8mm film about the legacy of manifest destiny. -ELL
Language and concepts thereof drive this collection of six short films and videos exploring foundation, foundational myths, and visions of environmental imagination. The ways to describe a place, a state, an act, are manifold, and so are the ways of interpreting the natural world. How do you say _____ where you're from? How do you make sense? Stories can be helpful. New work from Canada, Denmark and the United States. (free screening)
May 13 - June 4 in New Orleans, LA
Smudge Series
Room 2:
Cinema Arcane
Stephanie Barber, Angela Ellsworth, Janie Geiser, Florencia and Maria Guerberof, Eve-Lauryn LaFountain, Shana Moulton, Saige Rowe and Selina Trepp

A mini theatre screening a 48-minute program of short films on the themes of feminism, the environment and mysticism.
May 5th - 20th in Santa Fe, New Mexico
"New Visions" opens on May 5th with new works by Starr Hardridge, Chris Pappan, and Eve Little Shell LaFountain. Pick up the April/May issue of Native American Art Magazine to read up on the latest in Native art.
Opening reception May 5th from 5 - 7pm
Railyard
544 South Guadalupe Street
Santa Fe, New Mexico 87501
April 28th - May 27th in Dallas, Texas
Installations by Sean Miller, Eve LaFountain, and Ian Haig
The second night of the Dallas Medianale includes audio-visual performances and the opening of an exhibition by Eve-Lauryn Little Shell LaFountain and a public art installation by Sean Miller at The Greenzone; and an exhibition by Ian Haig at Ro2 Art. The exhibitions will be on view through May 27.
Eve-Lauryn Little Shell LaFountain's work investigates urban indigeneity, ceremony, tradition, landscape, spirits, light, and photographic mediums. Giizis Mooka'am (Sun/Moon Rise) is a 16mm film project made as part of LaFountain's previous series, Waabanishimo (She Dances Till Daylight). The film, with sound by Jon Almaraz, is made in two parts – Giizis Mooka'am: Giiwe (Sun/Moon Rise: She Goes Home), and Giizis Mooka'am:Waabanishimo (Sun/Moon Rise: She Dances Till Daylight) – and will be shown as dual 16mm projections. The titles are in Ojibwa with English subtitles. These films bend time and collapse the space between the artist's current home, Los Angeles, and former home, Santa Fe—the ghost world and the world of the living. 
Public art installation, Machine Biology 2017, is an application created by Dallas-based artist Sean Miller. Black and White cellular forms rapidly divide, merge, morph, and evolve. This work uses digital feedback and sculpted, chaotic data to produce ever-changing, stroboscopic, microbe-like imagery, while exploring the aesthetics of dynamical systems. The installation will be visible from Ervay Street, displayed in the second floor window of The MAC building.
Opening concurrently at Ro2 Gallery, will be an augmented reality installation by Australian artist Ian Haig (
www.ianhaig.net
).
For the opening night at the Greenzone there will be an impressive line-up of audio-visual performances by artists: 
Kristin Reeves - Murray KY (
reevesmachine.com
) 
Limited Hangout - Austin TX (
www.limitedhangout.us
) 
Wikkid_Beat (Karine Fleurima) - Los Angeles CA (
www.karinefleurima.com
)
April 30th in Los Angeles, CA
LA premiere! Filmmakers Adam Khalil and Executive Producer Steve Holmgren of INAATE/SE/, filmmaker Eve-Lauryn Little Shell LaFountain, and Maya Solis of Sundance in person!
The ethnographic film tradition was part of the colonialist tradition.  Now (and for some time), new filmmakers, often from groups seen as the subjects being documented or collected in traditional films, are expressing their own voices and traditions in what some are called "anti-ethnographic" films.  Filmforum is delighted to host several indigenous filmmakers leading this work, along with guest Maya Solis from the Sundance Institute for a post-screening discussion.
Adam Khalil and Zack Khalil's new film re-imagines an ancient Ojibway story, the Seven Fires Prophecy, which both predates and predicts first contact with Europeans. A kaleidoscopic experience blending documentary, narrative, and experimental forms, INAATE/SE/ transcends linear colonized history to explore how the prophecy resonates through the generations in their indigenous community within Michigan's Upper Peninsula. With acute geographic specificity, and grand historical scope, the film fixes its lens between the sacred and the profane to pry open the construction of contemporary indigenous identity.
Trailer: 
http://www.inaatese.com/trailer/
Tickets: $10 general admission; $6 students (with ID)/seniors; free for Filmforum members.
Tickets available at 
http://inaatese.bpt.me
 or at the door
For more event information: www.lafilmforum.org, or 323-377-7238
On Friday April 28, from 8-11pm, 
Night Gallery
 is hosting the launch of Issue 10 of 
The Third Rail
, which features Adam and Zack Khalil's interview with filmmaker Sky Hopinka. The event will feature music by Olga and Beat Detectives, and video by Mati Diop & Manon Lutanie, Alexander Kluge, and Adam Khalil & Zack Khalil. Night Gallery is located at 2276 E 16th Street, near Washington Blvd. and Santa Fe Ave. 
http://thirdrailquarterly.org/issue-news/
Screening:
INAATE/SE/
It Shines a Certain Way to a Certain Place/It FliesFalls/
2016, DCP, 75 minutes
"An artful and brilliant collage, expressing hope, pain, despair, and the trickster humor that is so evocative of its people."
-BOMB Magazine, http://bombmagazine.org/article/1985224/adam-zack-khalil
"Stylistically audacious" 
- The Hollywood Reporter
"Formally adventurous but never esoteric, INAATE/SE is an inimitable model for what radical documentary in the 21st century might be"
-Screen Slate
History is written by the victors, but this film reminds us
 that the history of the oppressed can still be saved from being extinguished. Native American video artists Adam and Zack Khalil here reclaim the narrative of the Ojibway of Sault Ste. Marie, in Michigan's Upper Peninsula, from the archives and museums that would confine it to the past. Using personal interviews, animated drawings, performance, and provocative intercutting, the Khalil brothers' feature debut makes a bold case for the Ojibway people to be their own storytellers—while seeking a cure for the damage inflicted by colonization—in a spiritual reconnection with tradition.
website: 
http://www.inaatese.com/
Film by Eve-Lauryn Little Shell LaFountain to be announced.
April 25th in Valencia, CA
D*STAR #6
Tom Jones, Eve-Lauryn Little Shell LaFountain and Nancy Marie Mithlo
in conversation at CalArts

Join Tom Jones, Eve-Lauryn Little Shell LaFountain and Nancy Marie Mithlo in conversation, Tuesday April 25 at 7pm, the last of the 2016–17 D*STAR conversation series, which has brought together a wide range of practitioners to share their current interests and work and help to expand the frame of contemporary art in which we learn, teach and make. This has meant questions about the histories, knowledge, aesthetics, criteria and notions of quality, and the larger systems of assumptions and references from which we learn to make and think within art.
7PM in F200
24700 McBean Parkway, Valencia, CA 91355